About us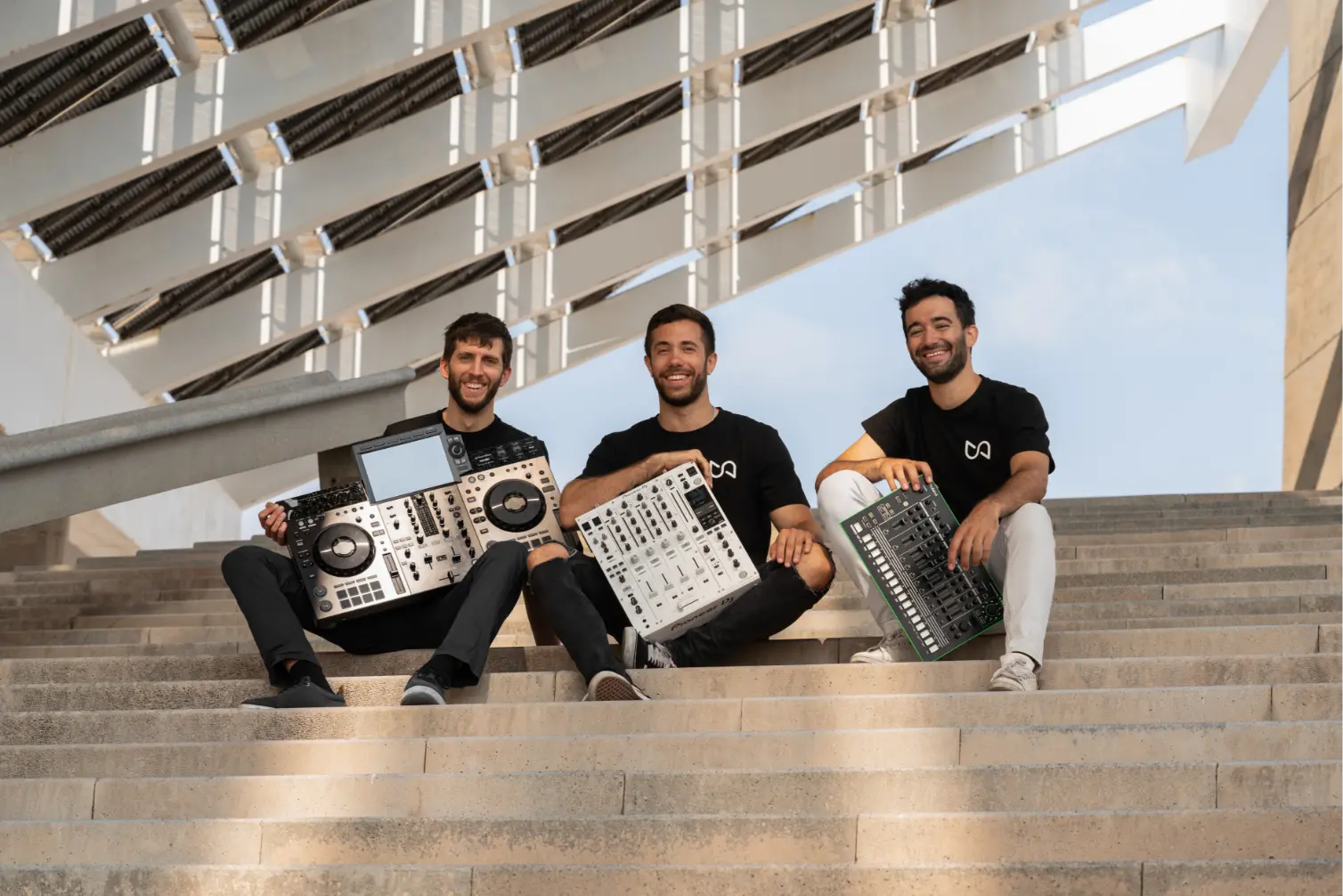 The second-hand is a circular way of consumption much more sustainable than buying brand new products. And musical instruments, DJ equipment and their accessories are really fragile products with a high value that require a professional and specialized second-hand platform, in which any musician and DJ can trust to buy and sell used instruments and equipment.
Sounds Market was born by the end of 2017 in Barcelona, and was founded by three music-passionate entrepreneurs (Guillem, Jordi and Pau) with the goal of becoming a referent platform for the musicians and DJ community to safely trade second-hand products.
At the beginning, the project consisted on an Android and iOS marketplace app where musicians in Spain were able to buy and sell between them, but also offer and receive lessons of any kind of musical instruments and renting of rehearsal spaces, recording studios, or musical instruments, among other services for the musician's community.
Today, Sounds Market has evolved and grown a lot and operates in the whole European Union. Sounds Market is now focused on the safe intermediation and logistics of musical instruments and DJ gear second-hand purchases between individuals and shops, and also in acquiring products in order to re-sell them offering a warranty, after personally certifying them on our warehouse in Barcelona.
Nothing would have been possible without the dedication of the three co-founders, the help of all the partners and investors who supported the project, those entities who financed our growth, and all those people who are working or have worked with us.
And, of course, we are also very thankful to all the thousands and thousands of users who trust us to buy and sell used musical instruments and DJ equipment and rate Sounds Market as the best second-hand platform. Sounds Market wouldn't exist if it weren't because of the community of users we have behind, which is growing day by day!