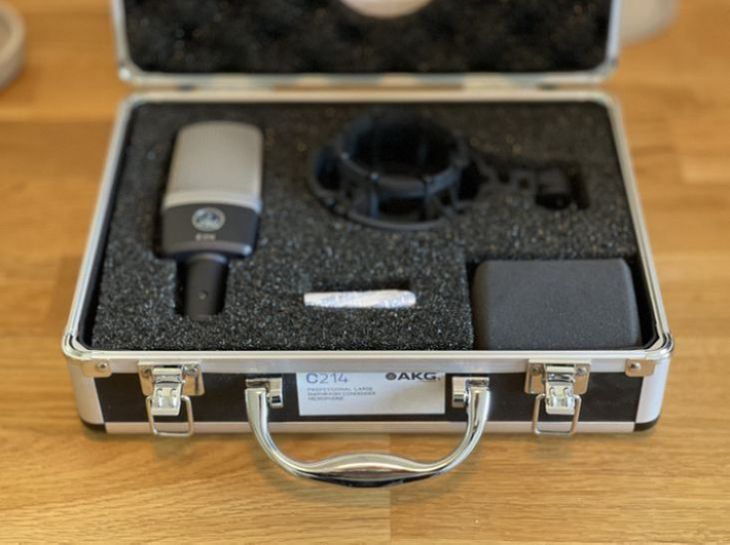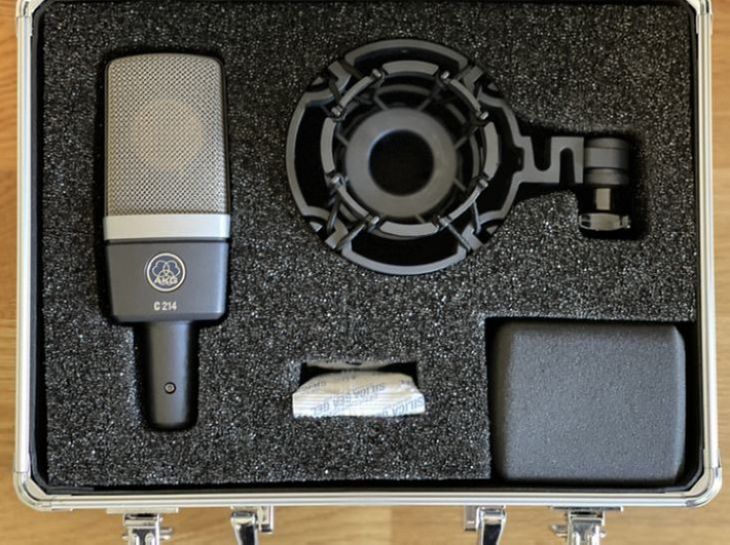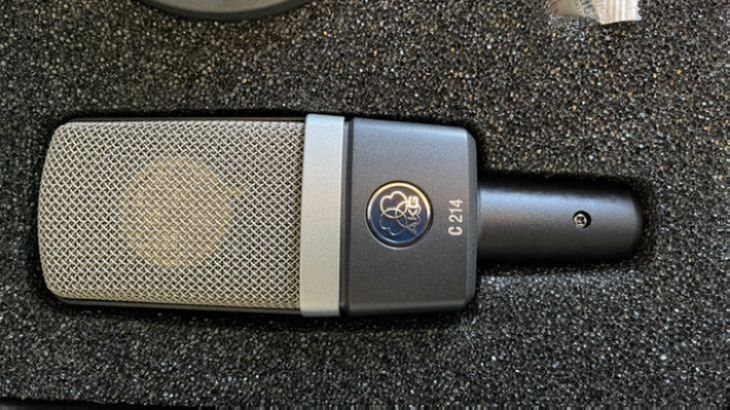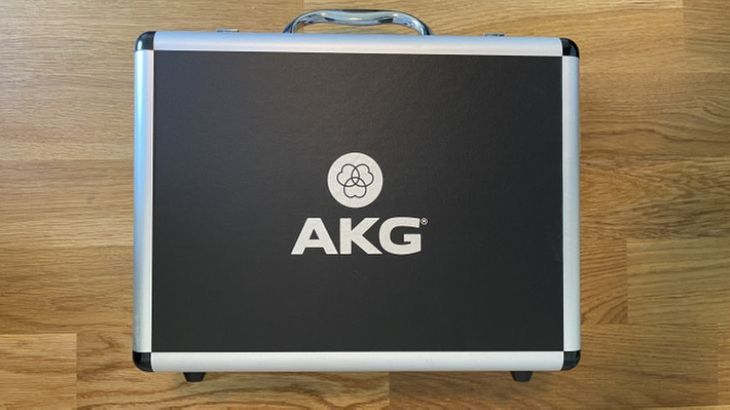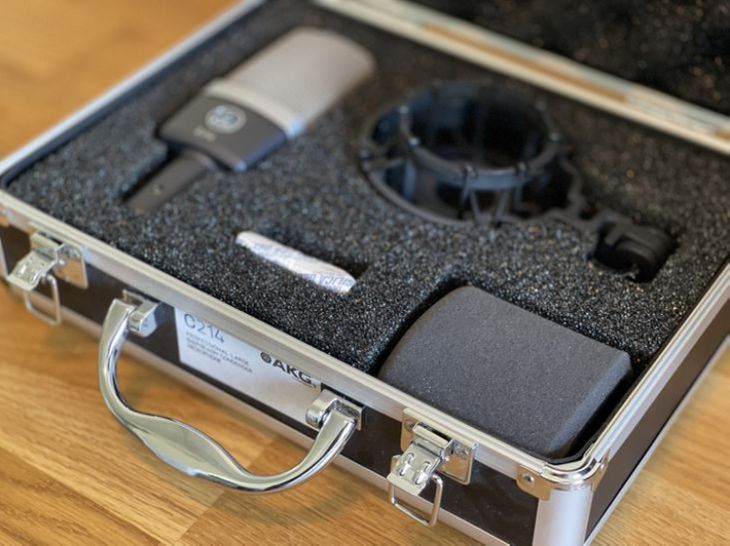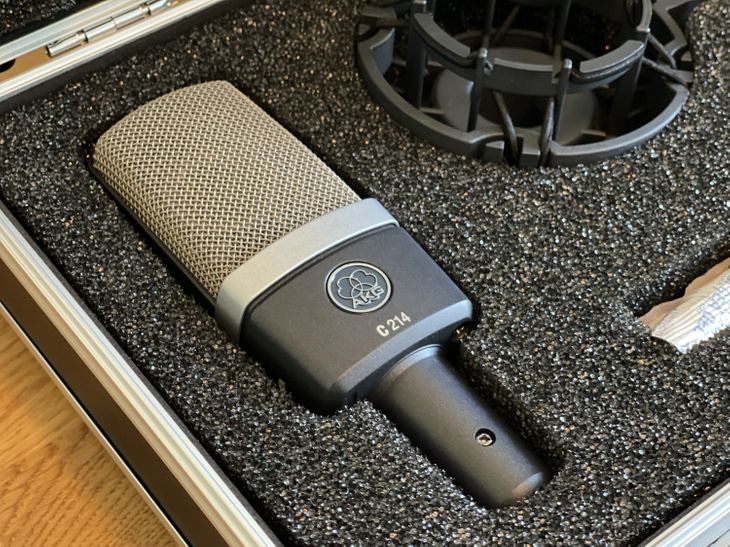 AKG C214 / Like new
1" large diaphragm microphone with gold-coated double-diaphragm capsule based on the AKG classic Frequency range: 20 - 20000 Hz No-load transfer factor: 20 mV/Pa Pre-attenuation: 20 dB Required phantom voltage: 12 - 52 V Connection: 3-pin XLR male Dimensions: 160 x Ø 55 mm Weight: 280g Includes elastic spider holder, metal case and attractive wind protection The AKG C214 is a condenser microphone based on the pressure gradient receiver principle and can be operated with phantom power of 12V-52V. The wide dynamic range of 143 dB ensures a lifelike representation of transients, and the edge-terminated diaphragm delivers a neutral sound with well-resolved mids and present highs, so that even the finest nuances of an instrument or voice are highlighted. In addition, the switchable depth lock (160 Hz) together with the integrated capsule suspension skillfully prevents impact sound from being found on the recordings. The AKG C214 is a professional large diaphragm condenser microphone that leaves nothing to be desired. The sound is top-notch, the materials used are high-quality and the workmanship is absolutely convincing. Due to its reasonable price-performance ratio, this microphone is by no means reserved exclusively for professional institutions. Musicians, vocalists and producers in the home studio sector will also find the C214 a promising microphone, which is an excellent choice for many different instruments and voices.
Product status
Mint
(Excellent and without marks of use)
Does it have any marks of use or damage?
I bought the microphone and only tested it once. Unfortunately it's not right for my project. Unused, therefore no signs of wear.
What extras does it include?
Includes elastic spider holder, light but robust metal case and attractive wind protection
Translated by Sounds Market
Buy without scams
Safe door-to-door shipping
100% secure payment
If you buy it, we will send it to your home and give you 48 hours to try it and decide whether to keep it or return it. More info
here
.
Avoid scams with our secure payment and shipping method.
Avoid scams and misunderstandings with our fully secure payment and shipping method for both the buyer and the seller. Find out how it works
here
.
Other listings that might interest you