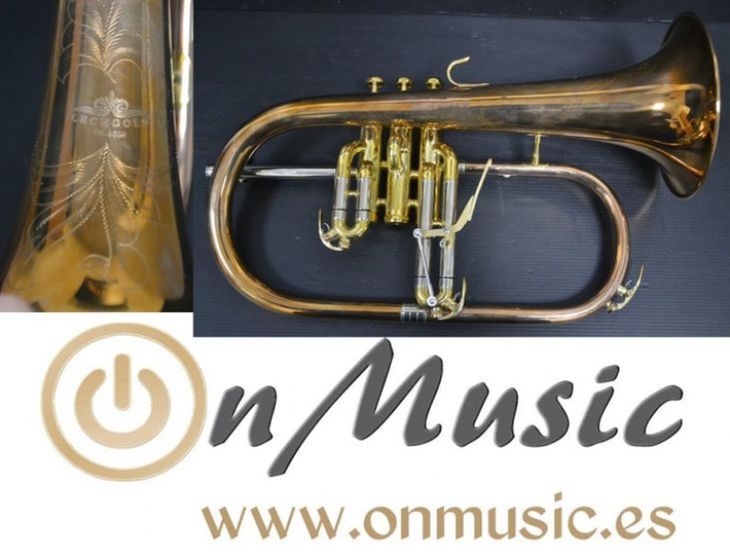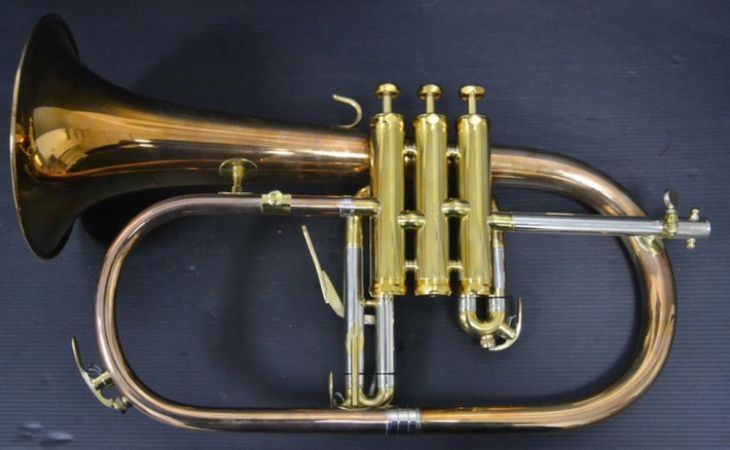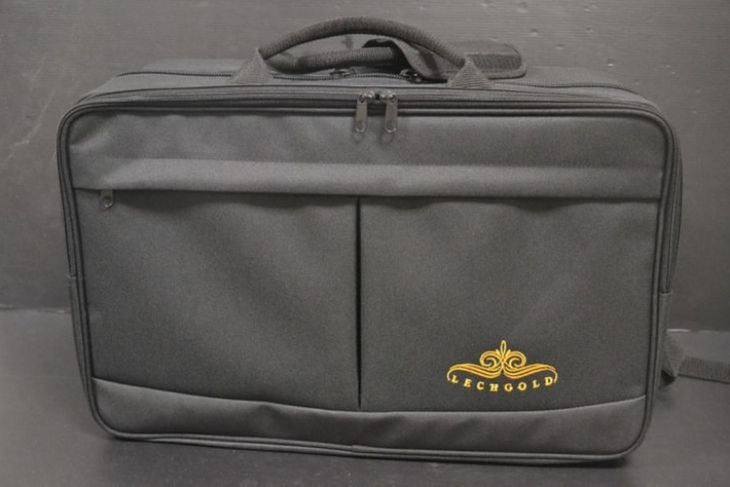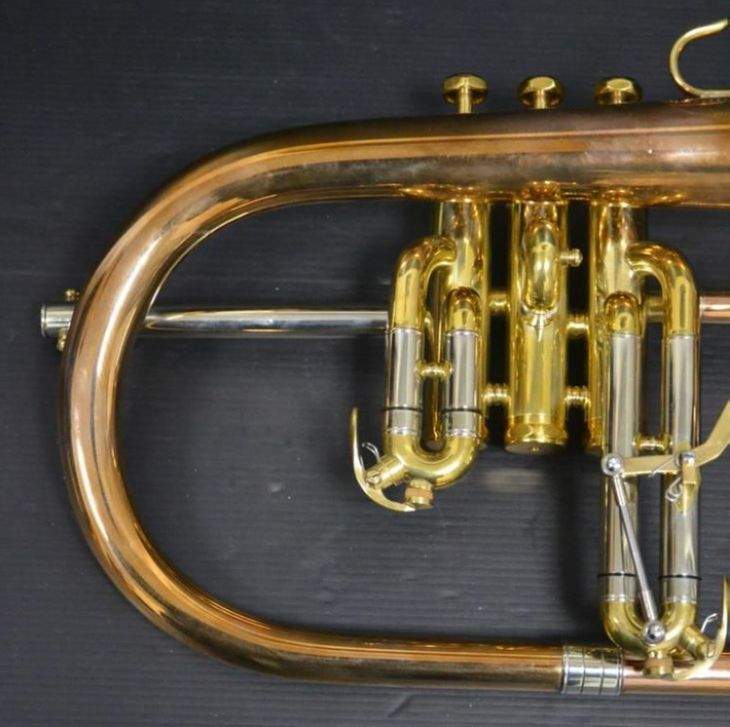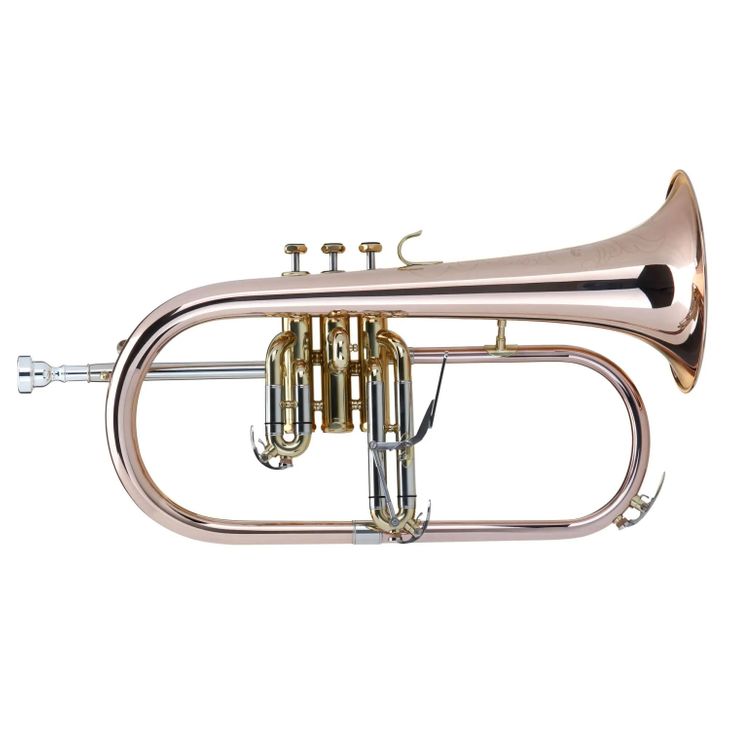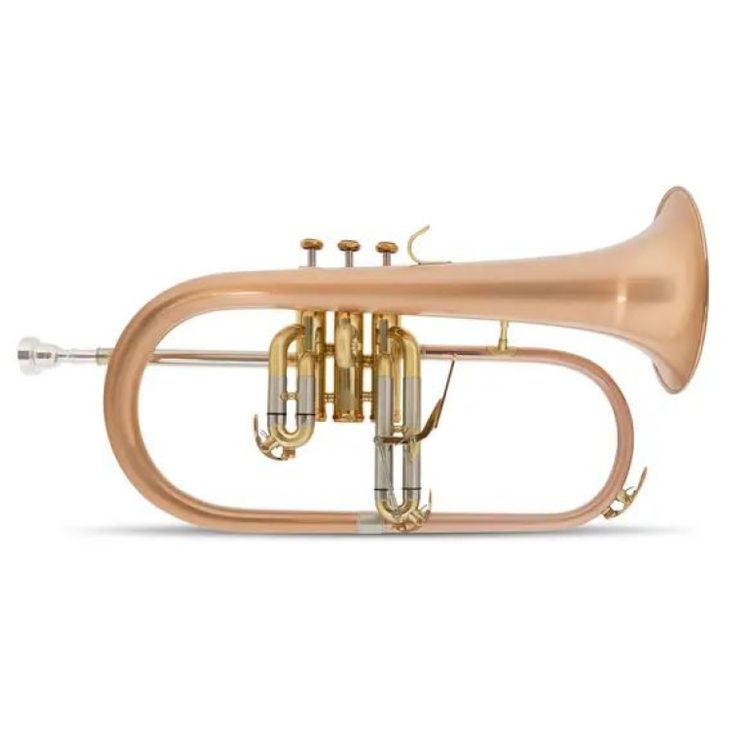 Lechgold FH 60GR RawBrass Flugelhorn NEW
Completely new instrument, so both its operation and its aesthetic condition are perfect. The pistons and pumps work smoothly and the compression is maximum. Very good tuning and sound. intermediate model. It is a highly compensated flugelhorn, with a powerful and sweet sound, comfortable and versatile. It has been revised and fine-tuned by our luthier prior to its sale. We offer financing. If you want more information, photos, or try it, contact us. You have 1 week trial and 1 year warranty. Free shipping. International buyers send an inquiry to find out the shipping costs. Technical description: Material: phosphor brass brass nozzle stainless steel pistons Nickel silver tuning pipes Bell diameter: Ø 152 mm Inner diameter: 11.2mm engraved bell Lever trigger mechanism on 3rd valve 3 drain keys Lightweight case with adjustable backpack straps and sheet music pocket, Weight: 1.3kg RawBrass finish, no lacquer Lechgold attaches great importance not only to reliability and traditional craftsmanship, but also to providing musicians with the best possible foundation right from the start for trouble-free enjoyment of this wind instrument. The instrument is inspected at the end of production by experienced personnel. It also includes a high-quality branded mouthpiece from Josef Klier, perfectly adapted to the instrument. The Lechgold FH-60GR offers a multifaceted sound with its untreated surface. For good intonation a tuning lever mechanism is used on the third valve. Seasoned wind players know how important a really good mouthpiece is. The perfect mouthpiece for this instrument was selected in collaboration with the family business Josef Klier, which has been in existence for over 100 years. The flugelhorn comes in a robust, lightweight case with a generous outer pocket, carrying handles and backpack straps.
Product status
Brand new
(It has not been unsealed yet)
Translated by Sounds Market
Buy without scams
Safe door-to-door shipping
100% secure payment
If you buy it, we will send it to your home and give you 48 hours to try it and decide whether to keep it or return it. More info
here
.
Avoid scams with our secure payment and shipping method.
Avoid scams and misunderstandings with our fully secure payment and shipping method for both the buyer and the seller. Find out how it works
here
.
Other listings that might interest you